POWERSTAR™ TRACTORS
UTILITY, COMFORT, POWER AND PERFORMANCE
Features
SIX MODELS FROM 64 TO 117 ENGINE HORSEPOWER
A choice of six PowerStar™ models ensure you have the power required to easily tackle the task at hand, whether it's raking, tedding, mowing or baling in the field, rotary cutting the back acreage or stacking bales with the front end loader.
TAKE COMMAND
At the heart of the PowerStar operator platform and cab is the convenient Command Arc console that puts the most commonly used controls in one convenient location for more productivity.
IT'S ALL ABOUT THE VIEW
Your comfort and visibility is what drove the design for the VisionView™ cab. It feels as though it was designed expressly for you, and is the ultimate driving experience.
THE VERSATILITY YOU'RE LOOKING FOR
Whether for a beef cattle feedlot, or dairy operation, or for municipal or grounds maintenance needs, a PowerStar tractor has the options and features needed to ensure you can complete your task with precision and ease.
TRACTORS CREATED BY CUSTOMER INNOVATION
The PowerStar™ family of tractors provides unprecedented power, comfort and performance in a UTILITY tractor. They are designed for today's work using tomorrow's technology.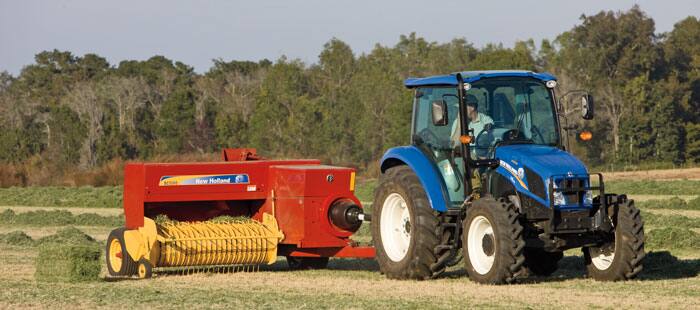 FARMER DESIGNED
As a farmer, you want to spend more time working and less time maintaining your tractor, so PowerStar™ series tractors have been designed to be ready whenever you are. The long, 600-hour service intervals, impressive fuel economy, and simple daily checks thanks to the one-piece flip-up hood make maintaining your PowerStar simple.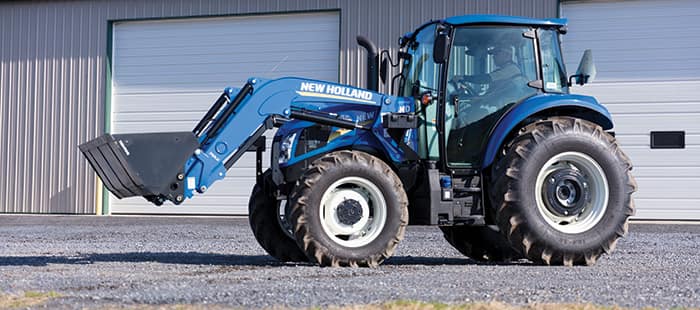 STATE-OF-THE-ART COMFORT
The PowerStar family was designed around you, the operator, providing the comfort you need to operate all day long in all conditions. Choose the open platform ROPS platform* or the ultra-comfort Vision View™ cab with options like a full-size instructor seat and high-visibility roof panel. These operating platforms were designed in the virtual world for the realities of the real world, ensuring that operators of all shapes and sizes enjoy absolute comfort.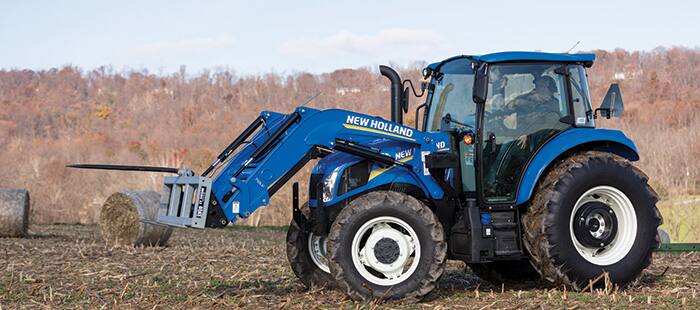 ENHANCED LEVEL OF EFFICIENCY AND PERFORMANCE
Common-rail fuel-injection engines with four valves per cylinder deliver more power and torque to easily handle all your daily chores, while reducing your fuel bills and emissions. Every model meets stringent Tier 4 Final emissions requirements without requiring any form of regeneration, ensuring you experience non-stop power throughout your work day.
MULTIPLE MODELS FOR MULTIPLE TASKS
With a choice of models up to 117 engine horsepower with 2WD* or 4WD, you are sure to have the power required to easily tackle the task at hand, from haying applications like raking, tedding, mowing or baling in the field, to rotary cutting the back acreage or stacking bales or handling other material with the front end loader.
Models
PowerStar 65
Engine HP


9 ft., 2 in.

64
Transmission
12x12 hydraulic shuttle
Base equipment PTO speed
540 @ 1,958 engine RPM
Overall length in. (mm)
151.0 (3836)
PowerStar 90
Engine HP


9 ft., 2 in.

86
Transmission
12x12 mechanical or power shuttle
Base equipment PTO speed
540 @ 1,938 engine RPM
Overall length in. (mm)
160.9 (4086)