Features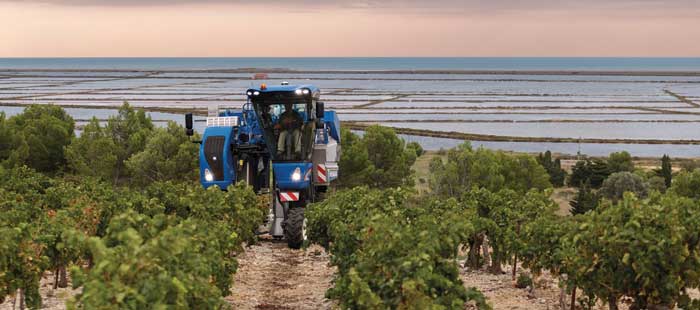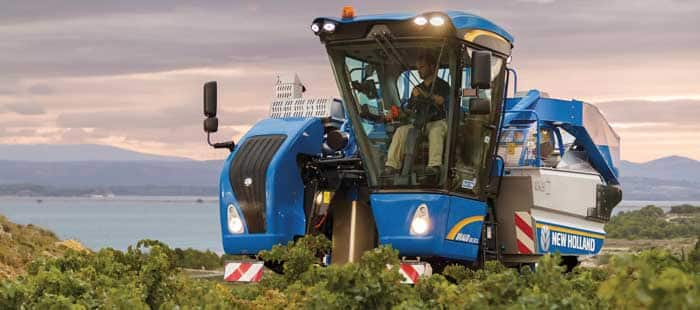 A new dimension for intelligent grape harvesting
The new BRAUD 7030M and 8030L models are built around the proven BRAUD design and deliver the best harvesting quality and productivity. The SDC shaking system with flexible rear rod fixation and quick front engagement softly shakes and detaches the grapes. The NORIA basket system offers the best respect for the vine and harvested crop. These proven BRAUD innovations are now designed around a compact chassis, and combined with the best destemmer system to make harvesting possible in even the most confined vineyards. The result is improved cleaning and performance.
Productivity & Harvest Care
The Harvest Season Is Now Shorter Than Ever
Fuel Efficiency & Maneuverability
With New Fpt Industrial Common Rail Electronic Engines, You Get Improved Output And Economy.
Best-in-class comfort & safety
Step up into the superb new BRAUD 7030M and 8030L cab.
Fast & easy maintenance
The new BRAUD 7030M and 8030L models have been redesigned to minimize maintenance time and costs.
Models
BRAUD 7030M
Vineyard row spacing ft. (m)
Intermediate ›4.26 (›1.3)
Power ECE R120/ISO 14396 hp [kW(CV)]
128 (94)
Cylinders / Aspiration / Displacement (cm³)
4 / Turbo with Intercooler / 4485
Stainless steel hoppers gal. (L)
607.6 (2300)
BRAUD 8030L
Vineyard row spacing ft. (m)
Large ›5.24 (›1.6)
Power ECE R120/ISO 14396 hp [kW(CV)]
128 (94)
Cylinders / Aspiration / Displacement (cm³)
4 / Turbo with Intercooler / 4485
Stainless steel hoppers gal. (L)
660.4 / 739.7 (2500 / 2800)